In this thread I'm going to be talking about different Playstation games that I personally like. I do love Nintendo I just find myself to also be a multi-console gamer here. As in I enjoy playing more then just Nintendo titles, & what not.
Now I plan to talk about the first gen of Playstation titles, thus highlighting a few gems. Still I hope if your reading that you enjoy what I've posted. :3
Playstation 1 era
. I'm going to talk about just the top 10 PS1 titles that I personally like. After I've done my top 10 list, I'll continue on with the PS2 era, & the PS3 era. I won't be doing PS4 for obvious reasons (I don't have one: lol); just so we're clear. ;3
For today I'm going to start from the bottom & go up in numbers over the next couple of days just focusing on one single game for when I make a post about it. So today I'm going to be talking about my top 10 favorite PSX (PS1) titles.
Let's start things off with Number 10.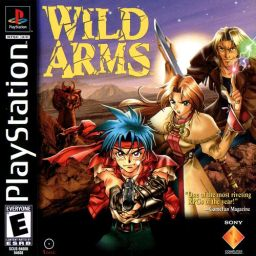 Wild Arms
I just love this series, in general & the first one is my very favorite because you start out with three characters you can choose from & some how you have to get them to meet. At the time when I first had played this, there wasn't any game like this that I had played when I first tried this series. Something else that is neat is that each character gets items that they can use while in dungeons. Like with 'the treasure hunter' yo get a wind mouse to use whose name is Hanpan. The game is great & some of the dialog is outright silly at times. If you like games like Zelda (such as exploring & puzzle solving) along with JRPG's like Final Fantasy (because of the turn based battles & what not) then the Wild Arms series could be your cup of tea. :3
Last edited by queen on Mon Aug 17, 2015 3:24 pm; edited 1 time in total